Yep..
Here's one with what I believe to be a monza right there in front...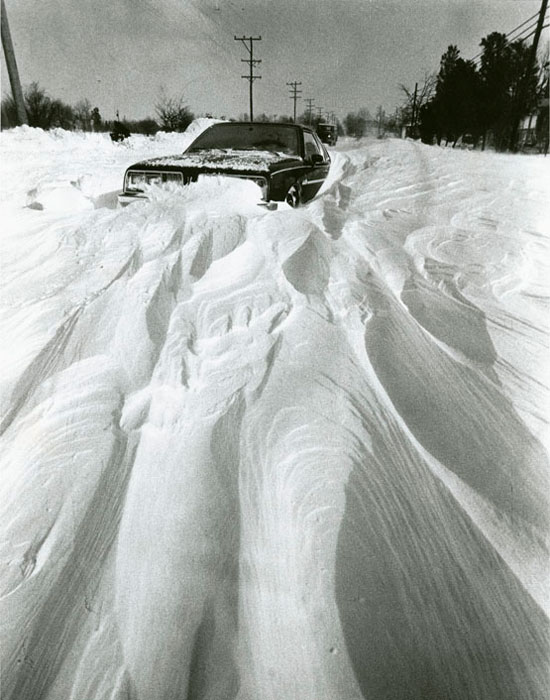 As you may have read in other blog posts, I don't know the original owner of my car, so it's a mystery as to what my Spyder had to endure through this week, and the rest of that winter. Could it have been garaged? Perhaps. As it was a customer ordered car, with some pretty specific options, it seems as if the purchaser knew what they had, (they paid a small fortune for the car and resisted getting a Camaro for less)... and it was only 6 and a half months old. So maybe, MAYBE it was in a Garage all week. One can only hope. If it was outside, or worse yet stuck in traffic as many cars were... it might have suffered it's first cosmetic mishaps.
The big heavy V8 up front in a light body, The small first generation Radial tires that had a big recall... a recipe for disaster in this kind of weather.
At least the Posi traction would have helped, but by the same token, that option and the rare delay wipers suggest that this car was destined to be an all weather driver. And possibly this could have been the cause of the mysterious detectable, rear quarter panel repair? Major damage would most definitely have been repaired on a car that young, with so many top dollar option's. vs. being declared totalled.
In any event, it made here to the present day, so it couldn't have been all that bad.